Our company has started work on 15th Feb and our workers had back to the production line as planned. As a responsible enterprise, from the first day of the work, our company is taking the active response to the safety of all employees and physical health in the first place. Company leaders attach great importance to each employee registered in the case, concerned about their physical condition, living materials reserve situation of those under home quarantine, and we organized a team of volunteers to every day disinfect our factory daily, to put up a warning sign in the office area prominent location as well. Also our company is equipped with a special thermometer and disinfectant, hand sanitizer and so on. At present, our company more than 150 employees, no one become infected, all the epidemic prevention work will continue.
According to the current progress, the delivery date is delayed due to the extension of the Spring Festival holiday, which may affect the delivery date of some orders. However, we can adjust the mode of transportation according to our actual needs
For new orders, we will check the rest inventory and work out a plan for the production capacity. We are confident in our ability to absorb the new orders. Therefore, there will be no impact on future deliveries.
Our cooperation will continue, and if you are concerned about the risks associated with the transportation of goods, I assure you that our products will be fully disinfected in factories and warehouses, and that the goods will take a long time in transit and that the virus will not survive, which you can follow the official response of the World Health Organization.
China has the determination and ability to defeat the coronavirus. We all take it seriously. Look forward to more exchanges and cooperation with you!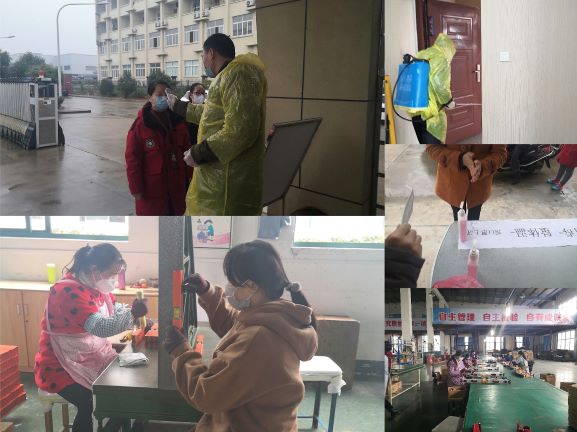 ---
Post time: Feb-18-2020